Sports
i2S VISION has been a presence in the sports sector since 1996 when it introduced its first Color Cameras dedicated to sports timing.

Ever since then, drawing on its expertise in optoelectronics, real time image processing and 3D tracking, i2S VISION has developed a range of solutions for sports and broadcasting professionals.
 
GOAL FINISH™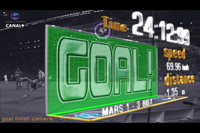 Developed for Canal+, the Goal Finish™ system is a revolutionary system that offers a new and unique approach for replaying soccer matches.
PHOTO FINISH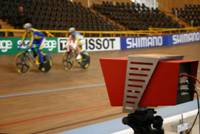 Developed for one of the leading international sports timekeeping, Photo Finish is now the official refereeing benchmark for all major international sports competitions.
KNOW-HOW AND R&D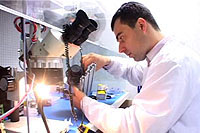 i2S VISION, with 30 years' experience in designing specialist cameras, in capturing and processing images, focuses all the know-how and resources needed for the development of innovative sports dedicated systems..